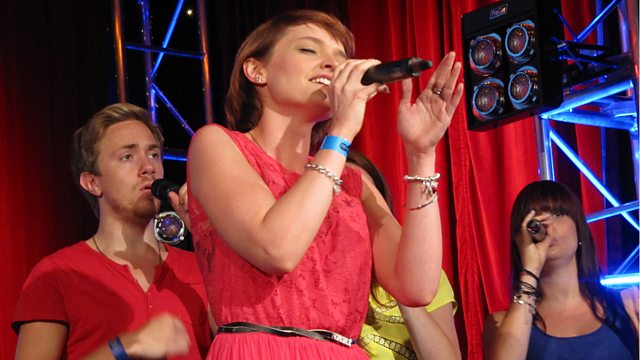 14/08/2012
On Tuesday's Festival Café repeat, Clare English welcomes her sofa guests SHLOMO, ALAN BISSETT AND BILL PATERSON
SHLOMO is an internationally renowned beat boxing legend who has collaborated with the likes of Damon Albarn, Bjork, Martha Wainwright and Jarvis Cocker. He brings two shows to the Fringe this year and tells Clare what it's like to be a mentor to the amazing young talent that comprises THE VOCAL ORCHESTRA
Award-winning novelist ALAN BISSETT joins Clare on the couch to discuss his new play THE RED HOURGLASS. It's a witty, dark, political allegory that will make you think twice before you flush a certain house-guest down the plughole.
BILL PATERSON has been a fixture on the small screen since the late seventies and is one of Britain's most prolific performers. His new play NO MORE SHALL WE PART examines the contentious issue of euthanasia - Clare finds out more.
And we're treated to a lively performance from HAIRY MACLARY AND FRIENDS as we take a look at children's section of the Fringe.
Last on