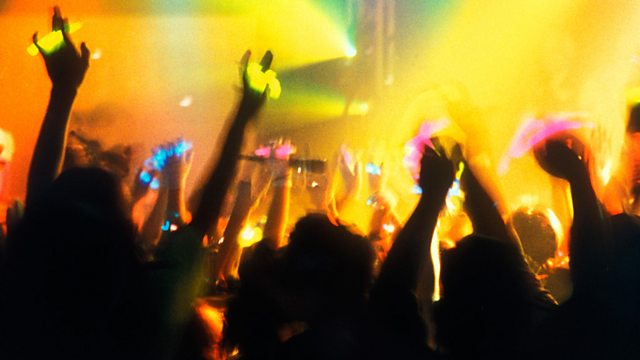 Ebeneezer Goode - The Second Summer of Love
The moral panic over ecstasy, club culture and dance music in the early 90s came to a head with this rave anthem, a track which despite being banned by the BBC went to number one. And whilst the tabloids were frothing at the mouth with outrage regarding the dangers of Ecstasy, football and gang violence actually decreased significantly. A generation of people were more in the mood to hug and dance than to drink and fight.
And as always happens with new music and new fashion, within no time at all the underground culture had been co-opted into the mainstream as rave anthem compilations started to fly off the shelves and chain stores sold all sorts of tat sporting the ubiquitous smiley-face. And the soon-to-be Super Clubs like Ministry Of Sound and Cream took dance culture out of the underground and made it the weekend destination of choice for the average guy or girl about town.
As for The Shamen, the Scottish group had actually started as a more traditional psychedelic rock band heavily inspired by Love and Syd Barrett and who'd received airplay from John Peel. But galvanized by the burgeoning rave culture, the band moved into a more electronic/dance vein and fully embraced aspects of the lifestyle. The thinly-veiled lyrics to Ebeenezer Goode were less a zealous, wide-eyed proselytising but seemed a more cynical attempt to create an uproar... which they did in no uncertain terms. The BBC banned the song, and the resulting hullabaloo propelled the song to number one. However the band were so hounded by tabloid press they finally withdrew the single. But by then it was too late, and that particular genie was out of the bottle.
In this episode, Stuart will assess the origins and impact of 90s rave and club culture. Radio 2 wants to hear from clubbers (past and present!), along with club owners and those who were outraged by the whole thing. What does club culture mean to you?
Last on