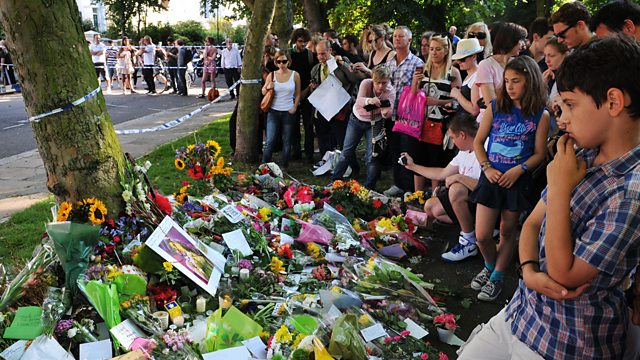 Rehab - The Price of Modern Fame
Amy Winehouse is a tragic and extreme example of the price of fame in the UK in the Noughties. She was someone who'd been pursuing fame since childhood. Pre-teen she'd attended theatre schools, learned guitar, appeared on the Fast Show in her early teens and sang with the National Jazz Youth Orchestra. She seemed hungry for fame.
Amy's father Mitch had sung Sinatra songs to the very young Amy, and she later took much or her style from the 60s girl groups (the beehive) and from Ronnie Spector (the Cleopatra eye-liner). Throwing all of her musical and visual influences into the melting pot, Amy hit upon a style that was somehow already familiar but very fresh to a young audience.
From an early stage in Amy's career, she quickly became a tabloid favourite. To start with, she looked great, sang great and had plenty of attitude. She also took to the rock 'n roll lifestyle like a duck to water. With frightening regularity she was on the tabloid's front-pages; Amy with a new tattoo... Amy stumbling from a club... Amy with cuts and bruises... Amy hanging out with Pete Doherty... Amy looking skeletal. The end, sadly, looked inevitable. And so it proved to be, splashed across the front pages of the nation's tabloids, akin to a slow-motion car crash.
But Amy Winehouse broke the mold and changed the face (literally) of British pop, and ushered in a generation of new female stars. Duffy, Adele, Florence and The Machine, and even Lady Gaga have all cited Amy's influence and thanked her for blazing a trail.
But her demise was a kind of modern parable on the perils of fame, narcotics and a national obsession with celebrity that seemed to come to the fore in the 'Noughties'. Stuart himself compares and contrasts his two, very different, meetings with Amy.
As we look over the growth of celeb and tabloid culture in the past decade, we want to hear from those troubled by the current 'cult of celebrity' and those still willing to make a Faustian pact for fame. What does 'celebrity' mean to you?
Last on