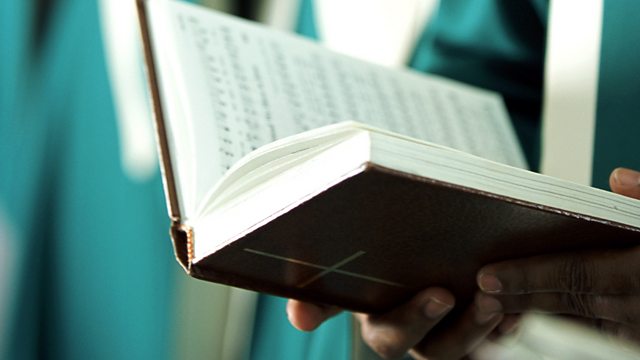 06/08/2012
For Live and Listen Again please follow the link at the top of this page.
For live and listen again please follow the Daily Service title link at the top of this page
A space for spiritual reflection with a bible reading, prayer and a range of Christian music from Albany Road Baptist Church, Cardiff, led by the Rev. Roy Jenkins.
Theme: Glory Revealed.
Luke 9:28-36
King of glory, King of peace (Gwalchmai)
Christ is the world's light (Christe Sanctorum)
Love Divine (Blaenwern)
Welsh Chamber Singers. Director of Music: Avril Harding.
Organist: John Cheer.
Last on