Music Played
7 items
Timings (where shown) are from the start of the programme in hours and minutes
The Lord's My Shepherd The choir of Beverley Minster

23/10/11 The choir of Beverley Minster Tune: Crimond Music: Melody ascribed to Jessie S. Irvine (1836-1887) or David Grant (1833-1893) Words: Scottish Psalter 1650, based on Psalm 23 Beverly Minster Choir accompanied by Robert Poyser (organ), Tom Osborne (trumpet), Michael Woodhead (trumpet), Andrew Littlemore (horn), Robert Burtonshaw (trombone), Brian Kingsley (tuba), Mark Wagstaff (timps) and conducted by Gordon Stewart.

Composer: McBroon/Elfed CD Title: Aled Jones Reason To Believe (Track 10) Originally from Songs of Praise: Port Sunlight 16/05/2010

Love Divine Combined choirs from West Yorkshire

From Holmfirth 29/8/2010 Combined choirs from West Yorkshire conducted by Gordon Stewart, with Geoffrey Lockwood (organ) Composer: W. P. Rowlands (1860-1937) Tune: Blaenwern Arranger: Paul Leddington Wright Words: Charles Wesley (1707-88) From - SOP Hymnbook #305 p. 566/567 Oxford University Press, BBC Books 1997 ISBN 0 19 147325-1 this compilation © Oxford University Press 1997

My Song Is Love Unknown Congregation of St John the Baptist Church Knaresborough

Knaresborough 11/07/2010 Organ and congregation of St John the Baptist Church Knaresborough Composer: John Ireland (1879-1962) Tune: Love Unknown Words: Samuel Crossman (1624-83 or 84) SOP Hymnbook #84 Pg162/3 Oxford University Press, BBC Books 1997 ISBN 0 19 147325-1 this compilation © Oxford University Press 1997

We Cannot Measure How You Heal St Mary's Congregation Glasgow

Glasgow 8/8/2010 St Mary's Congregation, with Rhona Pollard (Oboe) and Andrea Kuypers (Flute) Conductor: Rev. John Bell Tune: Ye Banks and Braes Music: John Bell Words: John Bell and Graham Maule Arranger: John Bell Taken From - CH4 718, Canterbury Press

You'll Never Walk Alone Tessera

12th July 2009 Bristol

My Jesus My Saviour Steve Thompson & Worship Band and the Congregation at St. Nic's Church Nottingham

Nottingham 16/10/11 Steve Thompson & Worship Band and the Congregation at St. Nic's Church, Nottingham Tune: Shout To The Lord Composer: Darlene Zschech Conductor: Paul Leddington Wright Copyright © Hillsong Publishing
Factsheet for Sunday 29th July

Aled Jones explores how people are finding ways to cope with loneliness and introduces some heart-warming hymns.

INTERVIEWEES

Simon Parke
Simon Parke was a priest in the Church of England for 20 years and then worked for three years in a supermarket, where he stacked shelves. He has now been therapist and retreat giver for four years, and has written several books including "Shelf Life" about his supermarket experiences and "Solitude".


Helena Wilkinson
Helena is the author of "Breaking Free from Loneliness" and "Beyond Singleness" and is currently based at a Christian Retreat Centre on the Gower Peninsula, South Wales.


Sheila Furlong and The Archway Foundation
Sheila Furlong is the director of the Archway Foundation which was established in Oxford in 1982 by Paul Hawgood to serve those hurt by loneliness. Archway helps relieve some of the distress caused by loneliness through a variety of supportive activities and by recruiting an essential team of volunteers.

LOCATIONS

Aled's pieces to camera recorded at Redhill Christian Centre.
Credits
Presenter

Aled Jones
Series Editor

David Taviner
Executive Producer

Tommy Nagra
Join a Songs of Praise Recording at the Royal Albert Hall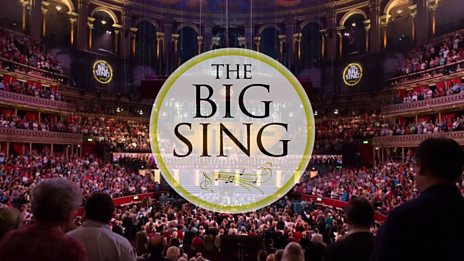 Recording Sunday 14th September 2014 and tickets still available!