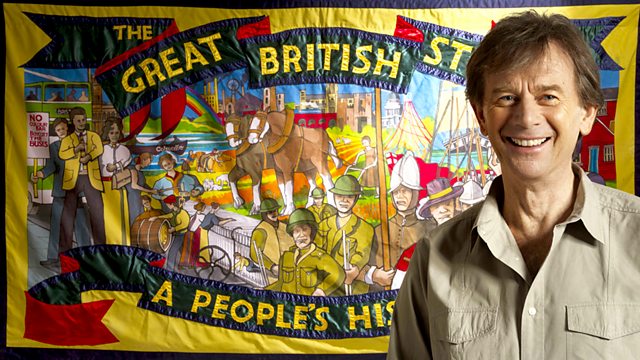 Michael Wood uncovers the extraordinary tale of the Industrial Revolution which turned Britain into the world's first industrial society.
Exploring the deep roots of British industry, Michael visits the Free Miners of the Forest of Dean, the flax mills of Northern Ireland, the Cornish tin mines, the Potteries and the world's first centre of copper production in South Wales.
In Liverpool he shows how slavery underpinned British wealth and trade, which was expanding to India. As urban society grew and the countryside was depopulated by enclosures and clearances, on the island of Skye, at Tolpuddle in Dorset and at Downton in Wiltshire, Michael shows how the rural workforce responded.
Meanwhile, Enlightenment ideals were transforming society, from Armagh, with its great library and observatory to Birmingham, home to the Lunar Society and James Watt's steam engine.
In Manchester, the 'shock city' of the age, Michael joins an excavation in the Angel Meadow slum and meets the descendants of poor families who lived there.
With British society transformed into an urban proletariat, Michael looks finally at the social progress of the late Victorian age and the migrations which took vast numbers of ordinary people from all over the British Isles to the farthest corners of the globe.
Last on
Credits
| Role | Contributor |
| --- | --- |
| Presenter | Michael Wood |
| Series Producer | Rebecca Dobbs |