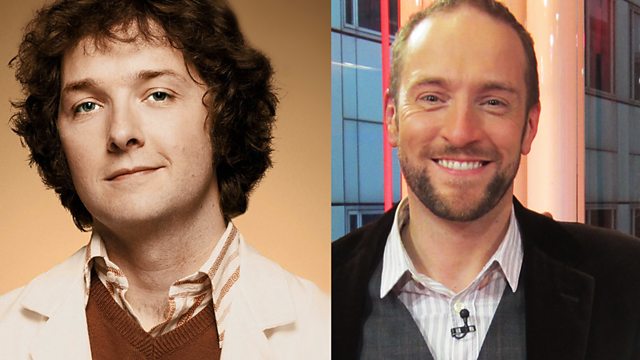 Chris Addison talks to Derren Brown
Listen in pop-out player
Comedian Chris Addison gets the rare chance to talk to the amazing Derren Brown about magic, comedy, art, faith and Hitler.
Comedy interview series.
Producer ..... Carl Cooper
Episodes in the chain include:
Rebecca Front being interviewed by the man who knows her best, her big brother, Jeremy Front.
Rebecca Front talking to her Thick Of It co-star and fellow non-nudist, Chris Addison, about working with Armando Iannucci and embracing his middle-classness through stand-up;
Chris Addison in a rare interview with the actually-really-nice-and-he-doesn't-do-any-of-that-weird-stuff-in-real-life, Derren Brown;
Derren Brown chatting hair, beliefs and Tim Minchin with comedy musical megastar and fellow sceptic Tim Minchin;
A poorly Tim Minchin being handed tissues whilst attempting to interview with no questions a not-at-all-poorly and hilarious Caitlin Moran.
Caitlin Moran getting to spend time and talk shoes, Bananarama and women with her comedy hero Jennifer Saunders.
And.
Jennifer Saunders turning up a week later to find the series has ended. Probably. We weren't there because the series had ended.
Last on