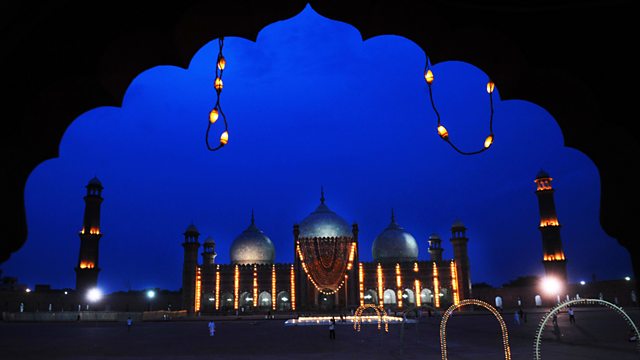 Read before a live studio audience in the BBC Radio Theatre by Meera Syal.
In today's episode; it's time to go and meet bride Number Three, but this time the groom is doing the choosing - a radical idea for his bossy cousin to take on board...
As every woman knows, matchmaking is no easy job. Particularly when you're trying to find a girl for your dull, balding, freshly-divorced cousin and on top of that manage a house full of servants, shop for contraband Prada goods and attend parties every night. Not to mention the fact that your husband's work trips are becoming increasingly frequent, your city is under attack, and your friends can't be trusted. How is a girl to cope?
Jane Austen's Emma is transported to the outrageous social melee of 21st-century Lahore. "Our plucky heroine's cousin, Jonkers, has been dumped by his low-class, slutty secretary, and our heroine has been charged with finding him a suitable wife -- a rich, fair, beautiful, old-family type. Quickly. But, between you, me and the four walls, who wants to marry poor, plain, hapless Jonkers?"
As our heroine social-climbs her way through weddings-sheddings, GTs (get togethers, of course) and ladies' lunches trying to find a suitable girl from the right bagground, she discovers to her dismay that her cousin has his own ideas about his perfect mate. And secretly, she may even agree.
Full of wit and wickedness, Duty Free is a delightful romp through Pakistani high society - although, even as it makes you cry with laughter, it makes you wince at the gulf between our heroine's glitteringly shallow life and the country that is falling apart around her Louboutin-clad feet.
Moni Mohsin, already a huge bestseller in India, has been hailed as a modern-day Jane Austen, and compared to Nancy Mitford and Helen Fielding. Duty Free is social satire at its biting best.
Abridged by Eileen Horne
Produced by Clive Brill
A Pacificus production for BBC Radio 4.
Last on