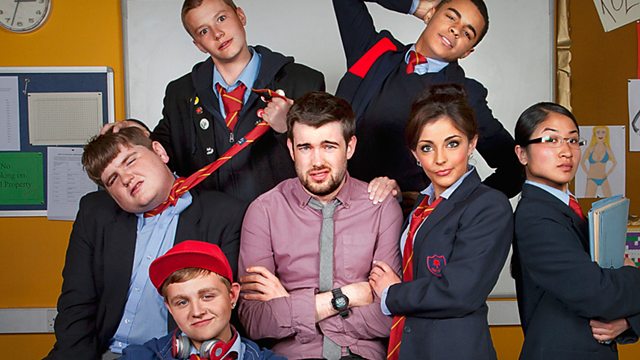 New TV comedies set at school; Edinburgh round-up
Listen in pop-out player
With Kirsty Lang.
Writer John O'Farrell reviews two new TV comedies set in and around schools. Bad Education is written by and stars comedian Jack Whitehall as a teacher who seems less mature than most of his students. Gates stars Joanna Page and Sue Johnston and focuses on the relationships formed by parents at the school gates.
The Edinburgh Festival Fringe is underway, with more acts than ever competing for audiences. Comedy critic Stephen Armstrong reports on the trends and highlights emerging from the first frenetic week.
How much should you pay for theatre? What's it worth? Kirsty reports from the Bush Theatre, London, which has opened up all its spaces for Bush Bazaar, a theatrical marketplace, where audiences pay performers according to the quality of the work. Artistic Director Madani Younis and the founders of Theatre Delicatessen discuss the project.
In celebration of the Olympics, the BBC - in partnership with the Scottish Poetry Library in Edinburgh - has selected and recorded a poem representing every single country competing. Each is read by a native of that country who's made their home here in Britain. Every night for the Olympic fortnight Front Row features one of these poems.
Producer Ellie Bury.
Last on
Featured in...
Magazine programme on the worlds of arts, literature, film, media and music.