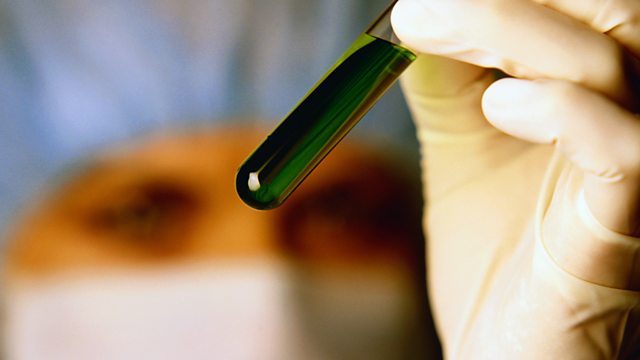 Listen in pop-out player
Ayisha and Ben both have life-limiting degenerative conditions which means their muscles are getting weaker over time. Both are taken to intensive care when their conditions get to the point where they can't breathe unaided. Efforts to get vital oxygen to them mean they end up needing ventilation in hospital.
Ayisha is less than a year old, Ben just two and a half. How much treatment should be given to keep them alive? Both could have a procedure where a tube is inserted directly into the neck which would allow them to leave hospital go home.
Ayisha's condition is more severe than Ben's with a worse prognosis, does this make a difference when deciding what should be done? And if treatment is given how do their parents and medical team decide when is the right time to withdraw that life saving treatment if their health declines?
Joan Bakewell discusses the ethical issues raised with a panel of expert guests: Dr Paul Baines is Consultant in Paediatric Intensive Care Medicine at Alder Hey hospital. Deborah Bowman is Professor of Ethics and Law at St George's Hospital, London. John Wyatt is Emeritus Professor of Ethics & Perinatology at University College London. Sally Flatteau Taylor is Founder and Chief Executive of the Maypole Project that supports children with life-threatening illnesses and their families.
Last on
More episodes
Next
You are at the last episode
Explore ethics in more depth with The Open University