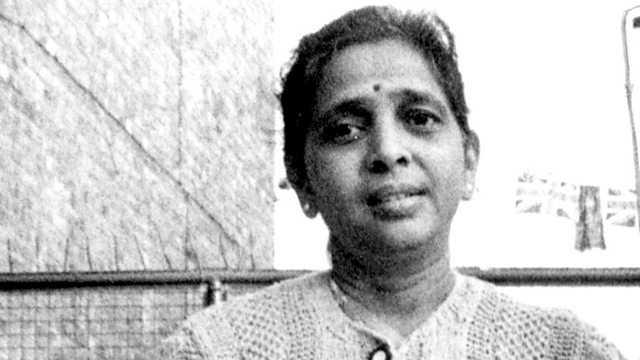 Jayaben Desai
Listen in pop-out player
Jayaben Desai, defied stereotyping all her life. "A person like me, I am never scared of anybody," she told managers at the Grunwick film processing plant in Willesden, London shortly before she led a walkout in August 1976. Desai and her co workers were dubbed "strikers in saris" by the media but she went on to lead a campaign which eventually led to a respect for immigrant workers and a recognition of the very long hours and low wages they were prepared to tolerate.
The New Elizabethans have been chosen by a panel of leading historians, chaired by Lord (Tony) Hall, Chief Executive of London's Royal Opera House. The panellists were Dominic Sandbrook, Bamber Gascoigne, Sally Alexander, Jonathan Agar, Maria Misra and Sir Max Hastings.
They were asked to choose: "Men and women whose actions during the reign of Elizabeth II have had a significant impact on lives in these islands and/or given the age its character, for better or worse."
Producer: Sarah Taylor.
Last on