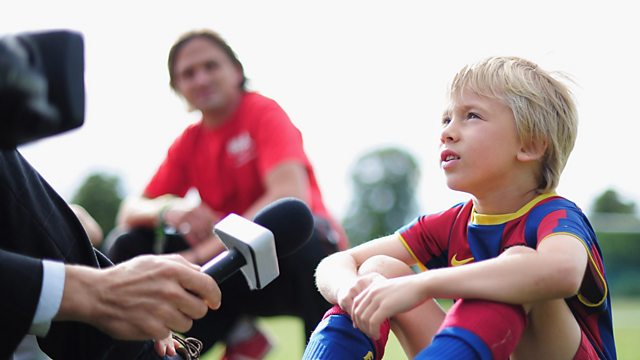 Call You and Yours: Ensuring a lasting Olympic legacy
Listen in pop-out player
Team GB's impressive medal haul is inspiring many hundreds or even thousands of youngsters to get involved in sport. But how do we turn this energy and enthusiasm into the lasting legacy that Lord Coe has been dreaming about and talking about for the last 7 years?
Last week the British Olympic Association chairman Lord Moynihan called on the government to use the momentum of the Games to create more opportunities for young people to get into sport at clubs and schools.
So what would you like to see schools doing to develop sporting excellence? Can school PE lessons ever be good enough to launch the career of future champions?
And how do we pay for the training and coaching programmes necessary to support these young athletes as they turn inspiration in to aspiration?
How do we ensure a LASTING Olympic legacy?
If you are a young athlete dreaming of your own gold medal in Rio or beyond, do get in touch with your experiences. If you coach youngsters, what do you think we need to build on the success of London 2012?
Call us on 03700-100-400 before ten, 03700 100444 after ten, or email us via our website at www.bbc.co.uk/radio4/youandyours; leave us a message or a name and number where we can call you back.
Or text us on 84844. Or tweet @BBCRadio4 during the programme, using the hashtag #youandyours.
Presented by Julian Worricker
Produced by Karen Dalziel.
Last on