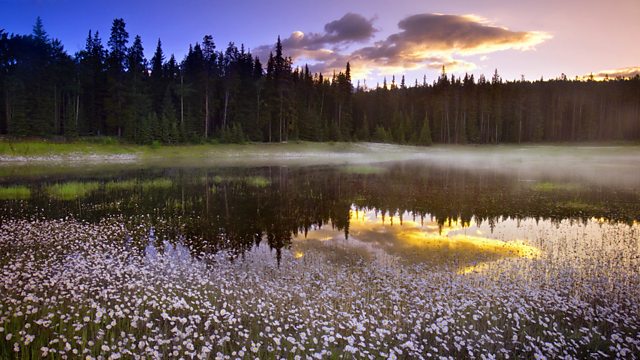 Listen in pop-out player
Queen Alexandra's Birdwing is the world's largest butterfly with a wingspan of 30 cm. Despite its enormous size, it is hard to find and is almost restricted to a remote plateau in the rainforest of Papua New Guinea.
Travel writer and naturalist Mark Stratton has been itching to see this gargantuan insect for years and in this special edition of "Nature" he sets off on a quest to find out more about this striking and elusive creature which would dwarf British robins or wrens. His journey takes him to the remote Manangalas Plateau in the mountains north of the capital city, Port Moresby.
Here in the dense and humid rainforest he discovers a dedicated conservation scheme to grow the butterfly's food-plants, rear caterpillars and protect its habitat. In the face of general decline and the destruction of rainforest for oil-palm and cocoa plantations, it seems that the butterfly has staunch allies among the local tribes-people and conservation groups, but still its future is far from secure and Mark learns that in common with other rare and threatened animals, the world's biggest butterfly may need to pay its way in order to survive.
Last on
More episodes
Next
You are at the last episode