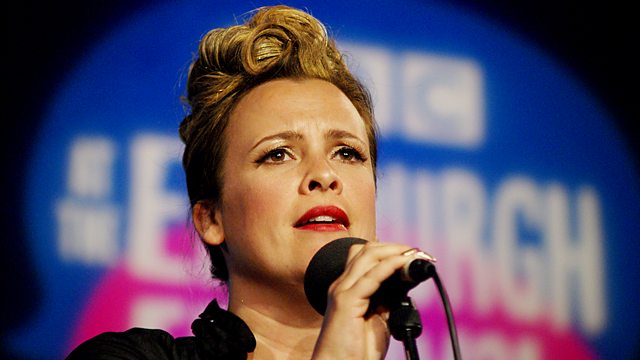 07/08/2012
Clare English welcomes her sofa guests THE PAJAMA MEN and ALI MCREGOR. Fresh from eight weeks of smashing it on London's West End, The Pajama Men return to Edinburgh in their street clothes this year, with a completely improvised set, inspired by the audience. Ali McGregor is a classically trained opera singer, one of Australia's most versatile singers and brings a truly individual, humorous flavour to chart topping hits from today and yesteryear.
JOHNNY O'CALLAGHAN joins the discussion and opens his heart to tell the comedic true story about his 'against-all-odds' struggle to adopt a Ugandan orphan.
FORK made their Fringe debut last year and now they're back to wow us with their goth-pop vocal acrobatics - ready yourselves for a big shot of glam rock a capella.
Last on
Read today's blog written by Sophie Stephenson