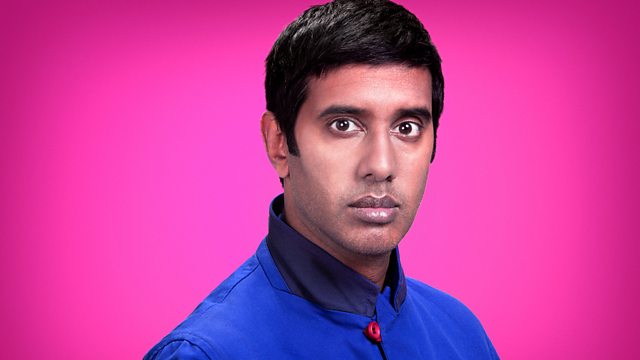 Sketch making fun of Fauja Singh
Is it acceptable for an Indian TV channel to make fun of marathon runner Fauja Singh?
A TV comedy broadcast on an Indian internet station called "JAY HIND" has caused a row after mocking Fauja Singh. Mr Singh has become an icon for many British Sikhs because of his incredible feats in marathon running despite his advanced years.
In the episode, which you can see on our Facebook page, the host Sumeet Raghavan who happens to be Hindu, mocks Fauja Singh and says that he started running in 1984 and hasn't stopped running since. A clear reference to the anti Sikh riots which took place in 1984. He's also seen using his beard to wipe sweat from his brow.
The sketch, which has an actor dressed up as a fake Mr Singh is heard joking that Muslims in Gujarat should be good at marathons because they have been running from the BJP and Narendra Modi. At the end they show him being crushed by a truck while doing Bhangra moves
The show has caused outraged especially amongst British Sikhs who've found the skit offensive and called for an apology.
But what do you think? This is clearly meant to be humourous, but is that a defence if some find it funny?
Are you offended? Do you find it funny?
After 2, Misbah Akhtar talks about her facebook group helping Muslim Single mums.
Last on