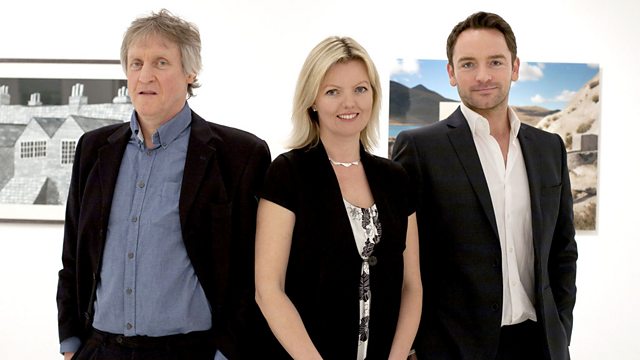 In front of the Hanging Committee is Caroline, 50, a solicitor-turned-sculptor from London. After many years working in the City, she has decided to leave law behind and concentrate on sculpture full time. But she is used to pulling in a good salary - will she be able to make a living from her art? And will her layered resin, ink and perspex sculpture convince the judges she has got the talent to go through to the exhibition?
Anthony from Oldham is a retired police officer turned full time dad. Orphaned at an early age, he gave up on dreams of going to art school in order to get a job and support himself. Now, aged 48, he is finally able to pursue his passion. But without any formal training, will the standard of his work be enough to impress the judges?
Graham, 69, from Wolverhampton, enrolled in art school aged 50 after taking early retirement from his job as a municipal engineer. He now paints full time but has been struggling to make a name for himself. He has been knocking on the gallery door for some years now, so could his acrylic painting entitled Bent Bollards be his big break?
Last on
Graham Stokes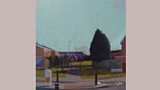 Age: 69
From: Wolverhampton
Title: Stornaway Road, Castle Vale, Birmingham (Bent Bollards) (2009)
Medium: Acrylic on board
Dimensions: 50 x 50 cm
Guide Price at exhibition: £580
Sale Price: £300 (1 underbid accepted)
Judges' Votes
David - Yes
Roy - No
Charlotte - Yes (changed mind from No)
Patricija Stepanovic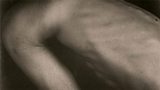 Age: 22
From: London
Title: Part of me, Slice of you (2011)
Medium: Resin coated black and white paper on Dibond
Dimensions: 29 x 37 cm
Guide Price at exhibition: £400
Sale Price: Unsold (no bids)
Judges' Votes
David - No
Roy - Yes
Charlotte - Yes
Caroline Summerfield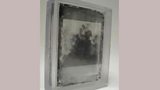 Age: 50
From: London
Title: Ghosts (2011)
Medium: Sculpture, resin, ink and x-ray
Dimensions: 35 x 22 x 13 cm
Guide Price at exhibition: £2,750
Sale Price: Unsold
Judges' Votes
David - Did not vote
Roy - Yes
Charlotte - Yes
Credits
| Role | Contributor |
| --- | --- |
| Executive Producer | Damon Pattison |
| Series Producer | Alison Kreps |