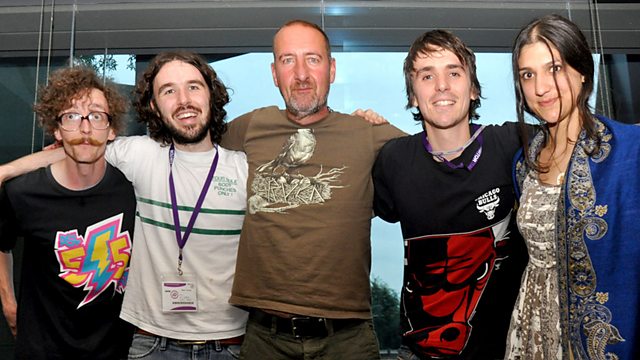 Islet
We've got Islet in session this fine summer evening.
The band formed in Cardiff in 2009 and comprises of brothers Mark and John Thomas, and drummer Emma Daman who is no stranger to the phenomena that is The Riley Session. She's been in before, performing with The Victorian English Gentlemen's Club, so she can show the boys the ropes.
After signing to Turnstile Music, the band produced two mini albums Celebrate this Place and Wimmy in 2010, before a releasing their full-length album, Illuminated People, in January.
Last on