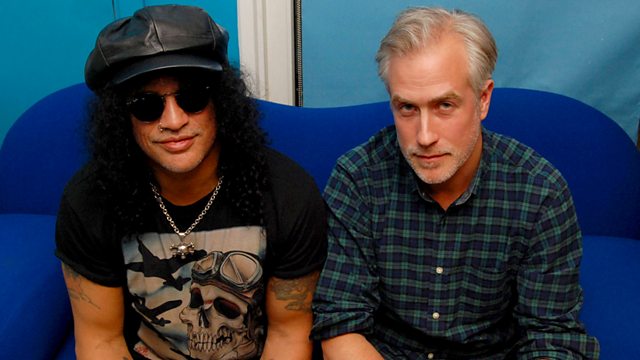 Matt Everitt continues a new series of the First Time by talking to a rock icon, the Guns N' Roses guitarist-turned-solo artist Slash.
Slash talks about his youth in Stoke-on-Trent; how he fell in love with the sound of his signature Gibson Les Paul guitar; the early days of Guns N' Roses; what the debauched LA rock scene on the Sunset Strip was really like; and reflects on how, a gang of punk rock kids with a seeming lack of morality, became the biggest band in the world.
He also chats about the pressures of fame; the excess that accompanied Guns N' Roses' legendary two and half year long Use Your Illusion tour (still one of the biggest concert tours in history); his own long battles with drugs and drink; and his successful reinvention as a much-loved solo artist.
Last on