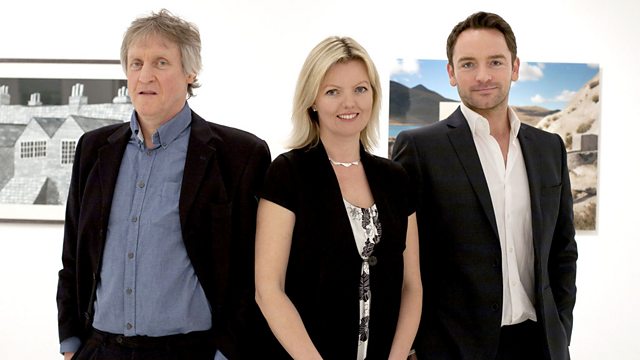 Among those facing the Hanging Committee is Trish, 53, a former clothes designer from Cardiff who became a ceramicist when her two sons left home and she decided it was time to do something for herself. If she were to get through to the exhibition and sell her piece, she would head off for a wine tasting trip in the Rioja region of Spain. But can Trish convince the judges that her ceramic sculpture belongs in an art exhibition, as ceramics are often seen as craft rather than fine art?
Also facing the judges is Viveka, 29, a business student and self-taught artist who has learnt everything she knows about painting from the internet and books. For her, getting through to the exhibition and selling her work would allow her to fulfil a big dream, and everything rests on her oil painting entitled Reuben. She has taken a big gamble as it is only the second oil painting she has ever done.
Sarah, 45, was a successful business woman in London at the top of her game. But she has taken a huge risk and ditched her high-flying career to follow her passion and paint full time. But will the judges think she has got what it takes when they see her floral acrylic on canvas?
Last on
Trish Spence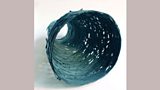 Age: 53
From: Cardiff
Title: This Way Up (2011)
Medium: Earthenware casting slip
Dimensions: 36 x 36 x 36 cm
Guide Price at exhibition: £600
Sale Price: Unsold (no bids)
Judges' Votes
David - No
Roy - Yes
Charlotte - Yes
Sarah Caswell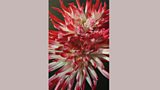 Age: 45
From: Great Walsingham, Norfolk
Title: Cool Pink Fireworks (2011)
Medium: Acrylic on canvas
Dimensions: 51 x 76 cm
Guide Price at exhibition: £950
Sale Price: Unsold (no bids)
Judges' Votes
David - No
Roy - Yes
Charlotte - Yes
William Pearce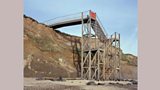 Age: 20
From: Farnham, Surrey
Title: Access (2011)
Medium: Digital inkjet print
Dimensions: 100 x 79 cm
Guide Price at exhibition: £330
Sale Price: £400 (1 bid)
Judges' Votes
David - Yes
Roy - Yes
Charlotte - Yes
Credits
| Role | Contributor |
| --- | --- |
| Executive Producer | Damon Pattison |
| Executive Producer | Damon Pattison |
| Series Producer | Alison Kreps |
| Series Producer | Alison Kreps |