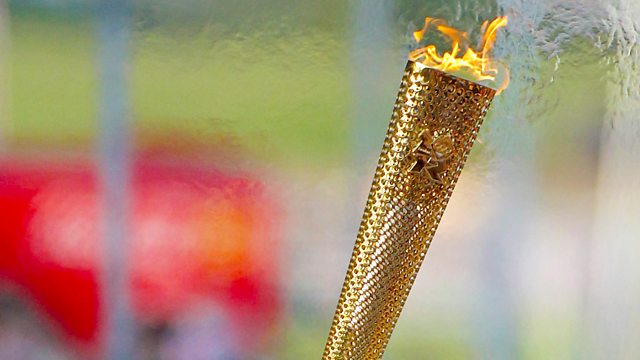 Britain's Olympic Torch Story
With just two days to go before the Olympic flame reaches its final destination at the Olympic Stadium and officially starts the Games in London, Britain's Olympic Torch Story tells the incredible tale of how the 2012 torch relay has completely captured the imagination of the British public.
Millions of people have lined the streets over the past three months to watch the 'ordinary' torch bearers with extraordinary personal stories carry the torch through nearly a thousand towns and cities on its way to London.
We hear some of those stories that have touched the nation, such as that of paratrooper Ben Parkinson, considered to be the most seriously-wounded soldier to survive the war in Afghanistan, who somehow walked his section of the relay using his prosthetic legs. Few will forget 14-year-old Mia Rathband, running blindfold in memory of her dad David, who was blinded by Raoul Moat and tragically committed suicide months later. Or 94-year-old Thora Beddard from Oldham, who has certainly proved you're never too old for anything by learning to swim at 50 and modelling lingerie at 70!
We also re-live some of those once in a lifetime torch moments, like the torch zip-wiring across the Tyne Bridge; crossing the Border in Ireland; climbing Mount Snowdon; being part of a marriage proposal; and dancing in the ballroom at Blackpool - to name just a few.
This is the heart-warming story of a nation uniting behind the Games. Above all, it shows off the best of British, including all the wonderful landscapes and landmarks.
Credits
| Role | Contributor |
| --- | --- |
| Executive Producer | Carl Doran |
| Producer | Jo McCusker |