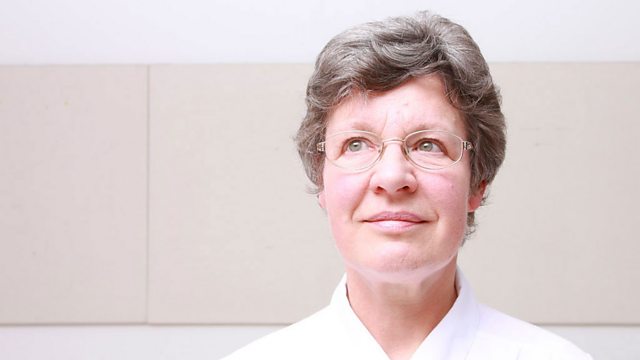 Jocelyn Bell Burnell
Listen in pop-out player
The New Elizabethans: Jocelyn Bell Burnell the astrophysicist who discovered pulsars, the beams of radiation emitted by rapidly spinning neutron stars.
Bell Burnell was a PhD student trying to track quasars at the time of her discovery, but it was through analysing the data from the radio telescope she had helped to build at Cambridge University that she first noticed these signals.
When her results were published in the journal Nature in 1968 they caused an astronomical sensation. In 1974, her PhD supervisor, Prof Anthony Hewish received the Nobel Prize for Physics along with Dr Martin Ryle for their work on pulsars but she was not included. Many of her peers think she is one of the most notable omissions from the Nobel list, although she has claimed she was not upset by it.
She was the first woman president of the Institute of Physics and throughout her life she has promoted the cause of women in science.
The New Elizabethans have been chosen by a panel of leading historians, chaired by Lord (Tony) Hall, Chief Executive of London's Royal Opera House. The panellists were Dominic Sandbrook, Bamber Gascoigne, Sally Alexander, Jonathan Agar, Maria Misra and Sir Max Hastings.
They were asked to choose: "Men and women whose actions during the reign of Elizabeth II have had a significant impact on lives in these islands and/or given the age its character, for better or worse."
Producer: Clare Walker.
Last on