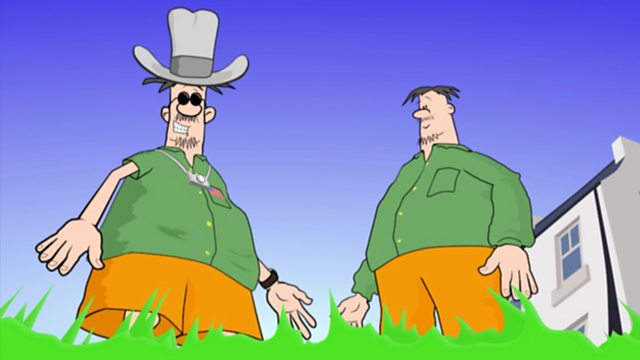 Cairdean a' ceilidh/Family reunions
Tha Torcuil a' cuir failte air Ameirceineach a tha gu math coltach ris fhein , agus e a' faighinn a-mach gu bheil iad cairdeach. De a nith an Ameirceineach den a bhaile agus de na cairdean?
Torquil Farquhar has a surprise visit from a distant American relative. They are very alike, even down to the bad poetry!
Last on