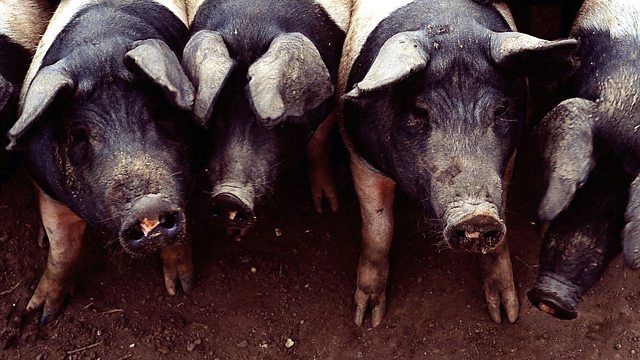 02/08/2012
Caz Graham hears how drought in America's Mid-West is putting a squeeze on British pig farmers. With feed prices up by a quarter, the National Pig Association say unless prices in the shops go up too, pig farmers will be quitting the business.
Across the Atlantic, the drought is having a serious effect on the biggest agriculture crop in the states - corn. The short supply of crop is driving up global feed prices. Now, there's a row between livestock farmers and ethanol producers who burn corn to produce energy, it's an almost classic food versus fuel debate. America's NPR reporter, Dan Charles, says last year 40% of America's corn went to ethanol factories, leaving farmers and factories heading towards a bidding war over where the corn will end up.
And in the first of a season on Scotland's country sports industry, Moira Hickey goes salmon fishing along the River Spey.
Presented by Caz Graham and produced by Clare Freeman in Birmingham.
Last on