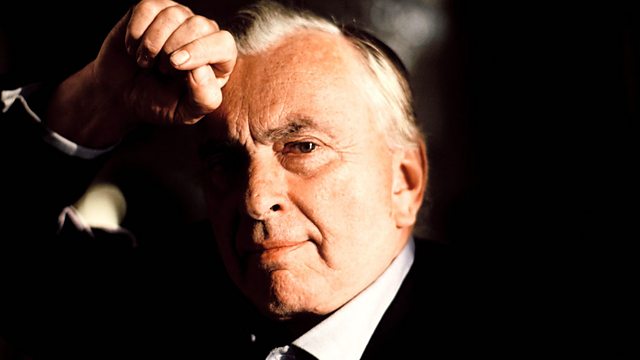 With John Wilson, who pays tribute to Gore Vidal, and visits the William Morris Gallery.
Listen in pop-out player
With John Wilson,
We pay tribute to the American writer Gore Vidal who died yesterday, following a seven decade career as novelist - he wrote the best selling Myra Breckenridge, essayist, playwright, screenwriter and political activist. Often associated with high profile feuds, notably with Norman Mailer and John Updike, he also had close associations with J. F. Kennedy's family and Hollywood stars Paul Newman and Joanne Woodward. Literary critics Harold Bloom and Christopher Bigsby reflect on the career of Gore Vidal and we here part of an interview he gave to Front Row in 2008.
Two Chinese films are released this week - Zhang Yimou's war epic The Flowers of War starring Christian Bale and Ann Hui's moving art-house movie A Simple Life with Chinese super star Andy Lau. Front Row asked cultural commentator David Tse Ka-Shing to take a look at two very different sides to Chinese film.
John visits the newly renovated William Morris Gallery in Walthamstow, North London - the place of Morris' birth in 1834. The eighteenth century merchant house illuminates all aspects of Morris' work from the design of fabrics, wallpaper and stained glass windows to his social campaigning - against the industrialisation of the Victorian era, and for the preservation of buildings, Epping Forest and the principle of quality in everybody's life.
To mark the Olympics, the BBC - in partnership with The Scottish Poetry Library - has selected and recorded a poem representing every country taking part. Each is read by a native of that country who lives here in Britain. Every night during the Olympics, Front Row features one of the poems.Tonight, the British poem - Jim Broadbent celebrates our first gold medals.
Producer Claire Bartleet.
Last on