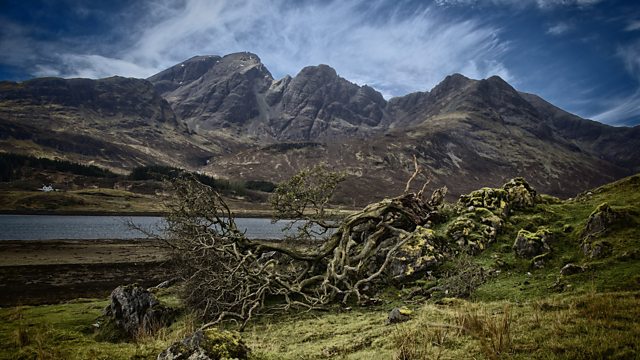 28/07/2012
Only 11 communities have bought their land since community right to buy was introduced in 2003. Euan McIlwraith asks if that's a success and whether the policy has a future.
Tattie blight. What will happen to Scotland's potato crop this year after the third wet summer in a row?
How a bull stud training programme is helping small-scale farmers and crofters get the best out of their cattle.
Co-op bus. Mark Stephen travels on the Ring of Breadalbane Explorer, a new bus service run by a co-operative of local businesses.
Ukrainian children living under the shadow of the Chernobyl disaster spend a day at Glenmore Lodge.
Underwater archaeology at the Scottish Crannog Centre on Loch Tay.
Plus, the youngsters who explore the woods whatever the weather at an outdoor nursery in Glasgow's Pollock Park.
And hunting for giants in the Galloway Forest Park.
Last on