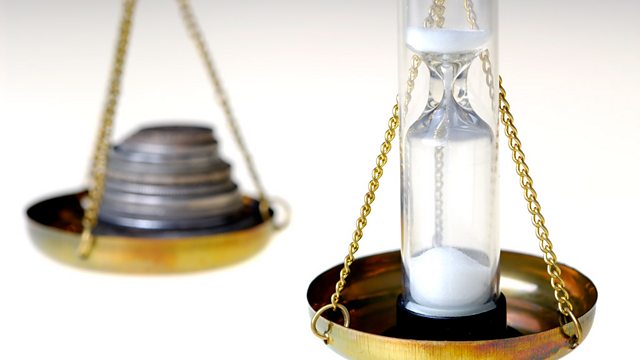 Helena Kennedy QC presents a new series uncovering the profound and powerful relationship between our financial and legal systems, between capitalism and the law, between freedom and justice.
The great British system of common law - judge made, ever evolving and adaptable - flourished in the 19th century under the growing dynamism of markets and new ideas of individual freedom. And market capitalism was given legal security and freedom to flourish in turn.
For centuries our financial and legal systems have been profoundly intertwined, a close arrangement of 'spontaneous order' that travelled to America and then around the world. So how has this dynamic really shaped the course of our history, and what have been its deepest moral and political consequences? The economist Adam Smith championed both free commerce and the rule of law, but feared a moral vacuum growing up between the two in society. Now, after years of deregulation, what happens when we turn to the law to set limits, both legal and moral, on what can be done in the name of market freedoms and the pursuit of profit? Can justice have any meaning in these terms?
This reflective series mixes the historical and contemporary with Helena Kennedy's sharp legal insight, exploring the connectedness between capitalism and the law that, beneath the surface, has so profoundly shaped our modern life.
Contributors include Naomi Klein, John Lanchester, John Grey, Julian Assange, Gillian Tett, Matt Ridley, Peter Oborne and Lord Neuberger, Master of the Rolls (and second most senior judge in England and Wales).
Producer: Simon Hollis
A Brook Lapping Production for BBC Radio 4.
Last on