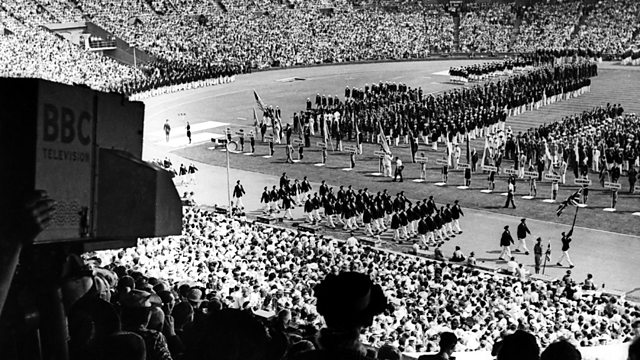 1948 Olympics - London's Austerity Games
Barry Davies presents the story of the last time the Olympic Games came to London, the Austerity Games of 1948.
The veteran BBC sports commentator hears of a games held just three years after the end of the Second World War, amidst food rationing and economic crisis.
On a shoestring budget, and with no government money, the organising committee staged a successful and cost-efficient Olympics. The 4,000 competitors were housed in army barracks and in people's houses, rather than any Olympic Village. They used existing venues, with Wembley Stadium at the heart of the games. And the BBC became the first broadcaster to pay a fee to televise the sport, paying £1,000 for the rights to film the games.
The programme hears from competitors such as boxer Ron Cooper, who celebrated the end of his games by treating himself to a supper of haddock and eggs instead of going to the closing ceremony; and David Bond, who admits that very few people even knew that he'd achieved his gold medal in the yachting in Torbay. We also hear what else was occupying the public in post-war Britain.