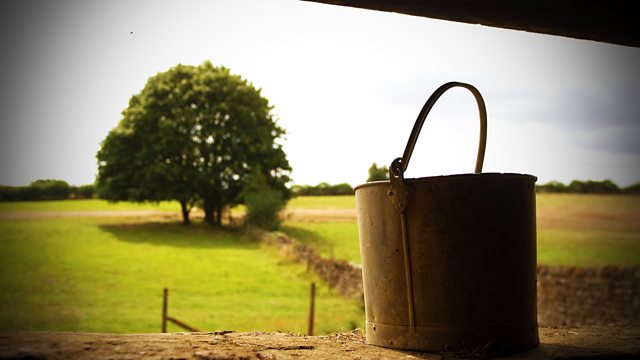 03/08/2012
Ian lays it on the line. And there's a cause for celebration at Brookfield.
Adam makes a delayed start on Brookfield's winter barley.
Eddie's sold a few Beast of Ambridge statues off the back of his piece in the Echo. David and Ruth wonder if he will still want to work for them now that he's a sculptor of renown. As long as he turns up for afternoon milking, laughs Ruth.
Although it's been a poor year from the bees, Josh is pleased with the bee suit Jill's given him. He's even more delighted at the news that the remaining three members of the terror gang have been arrested. Preoccupied Adam seems less than thrilled, but David puts this down to tiredness. They get a text from an equally overjoyed Pip, who's having a great time abroad. David cracks open a celebratory bottle of wine.
Ian tries again to talk to Adam. When at last he pins him down, Adam tells him he believes Brian and Debbie have been trying to force him out for months, and Brian's only making overtures now because Jennifer's on his case. But Ian thinks Brian's genuine. He's had enough, and carefully lays out all the arguments against Adam's position, delivering some home truths in the process. Harsh words are exchanged and Ian storms out.
When Ian returns home that night, there's no sign of Adam.
Last on