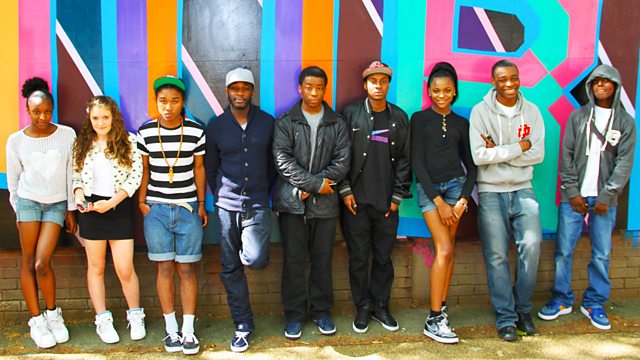 Urban Rhymes 2012
MC's, rappers and poets use music and rhyme to reflect on last August's rioting. Featuring the likes of Lady Leshurr, C4 and Zed Bias, personal stories are mixed with news archive over a pounding soundtrack.
Presenter Twin B starts in Tottenham to see how the area is recovering from the destruction of last summer. We talk to Londoners that suffered, as well as those that rioted, while other young people use rhyme to vent their feelings on the unrest.
Heading northwards, local grime MC C4 takes us round Birmingham City Centre to revisit the scenes of last year's chaos. We're then welcomed to Manchester by dub and grime outfit Virus Syndicate, who've written a club banger especially for the programme, before heading to Salford to re-live the riots with DRS and Zed Bias.
Finger pointing is kept to a minimum - instead, music and rhyme is created from a generation that wants to be heard.
Other major contributions include Genesis Elijah and his powerful spoken word response to the troubles, a specially written poem from rapper and poet RTkal, and new music from the young people of the Spectrum Music Project in East London.
Last on