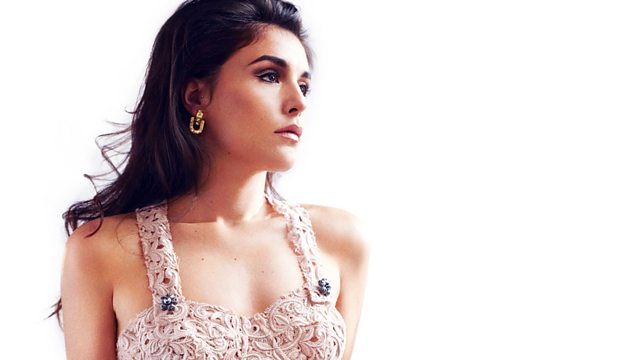 Fatima Whitbread, Julien Temple, Jon Culshaw and David Quantick
Danny throws himself headlong into conversation with the Olympic silver medalist Fatima Whitbread. Famed for her ability to throw a javelin and dubbed 'Rambo' for her spectactular endurance in the jungle last year, Fatima's next challenge is to confront her childhood demons. In her Channel 5 documentary 'Growing up in Care - My Secret Past' Fatima tells her story which is ultimately one of survival against the odds.
Jon Culshaw reminds Danny to always look on the bright side of life as he takes his seat at the Round Table in the new production of 'Spamalot'. Jon will be playing the legendary King Arthur and can't wait to be surrounded every night on stage by a bevy of beautiful show girls, killer rabbits and French people at the Harold Pinter Theatre in London.
Jo Bunting will be waiting for the crack of the starting pistol as David Quantick races through his Blagger's Guide to the Games - everything you ever needed to know about the Olympics to ensure a podium finish at the next pub quiz. His BBC Radio 2 series goes out on Thursday nights at 9.30
Danny leaves the locker room to chat to legendary director Julien Temple about his new film 'London: The Modern Babylon'. A kaleidoscope of archive TV and film clips, photos, poetry and album covers, this documentary lifts the lid on the capital and shows its changing people, culture and attitudes as you've never seen it before. All the while accompanied by a soundtrack worthy of one who's made films with the Sex Pistols and hung out with the Kinks.
With music by the soulful and elegant Jessie Ware who performs her single 'Wildest Moments'
from her album Devotion. And from Yorkshire-born Fran Smith who plays All Wild and Wicked Things from her self-titled EP.
Producer Cathie Mahoney.
Last on
Listen to Loose Ends anytime, anywhere.