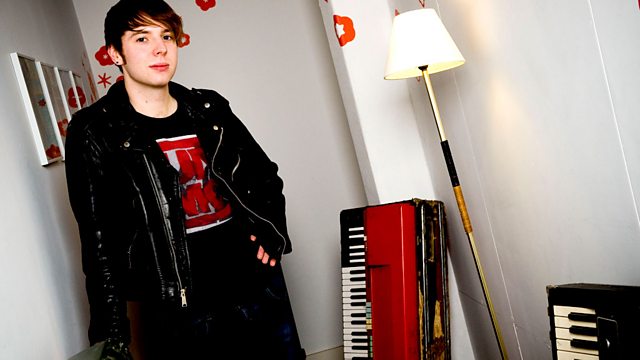 Monday: Phil Taggart sits in for Dev
Phil Taggart held the Early Breakfast fort for Dev and he welcomed listener Tom as this week's resident DJ. 'Here All Week' candidate Tom passed the challenge of introducing himself in 30 seconds with flying colours (he revealed he might have practised in front of the mirror over the weekend). To kick start the week his 'Moshpit Monday' track by Modestep was an absolute banger.
Despite bold fighting talk, Phil failed to beat Lee in the battle of the Secret Song – it seems Dev's not the only one who struggles at guessing the record!
Plus, Dev's 'Big Thing' got it's first play of the week in the form of Two Door Cinema Club and after last night's 100m final Phil tried (yes tried) his very best Usain Bolt impression. In case you missed it check out the picture below...
Last on