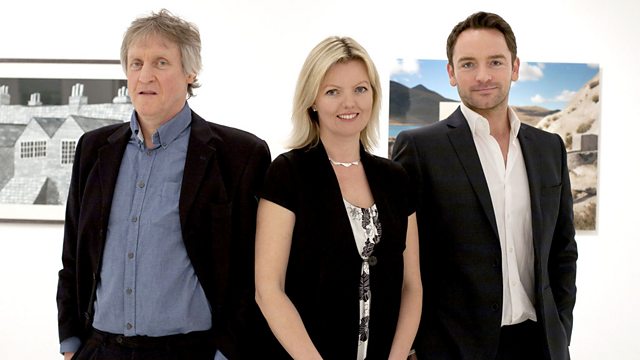 Among those facing the judges Charlotte Mullins, David Lee and Roy Bolton is Oliver, 26, a National League hockey player, who now wants to carve out a name for himself as an artist. But what will the judges make of his chalk pastel drawing of a shrink wrapped chicken? Oliver dreams of going on a road trip round America, and getting through to the exhibition and selling his piece could be his ticket to ride all the way to the States.
Broose, 46, from Texas, moved to the UK two years ago to study fine art and is looking to make his mark on the British art scene. It is a second career for Broose, who until now has been focused on the music industry as a singer songwriter. But what will the judges make of his piece - a curious reinterpretation of the Mona Lisa.
As director of an art school in London, 40-year-old Paul is usually the one doling out criticism. But it is his head on the block today as he presents the Hanging Committee with his oil on canvas painting of a suburban night scene called Park Road Two.
Last on
Paul Regan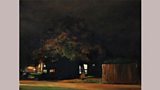 Age: 40
From: North London
Title: Park Rd II (2011)
Medium: Oil on canvas
Dimensions: 40 x 30 cm
Guide Price at exhibition: £800
Sale Price: £900
Judges' Votes
David - No
Roy - Yes
Charlotte - Yes
Oliver Jones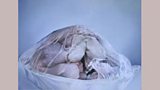 Age: 26
From: Birmingham
Title: Shrink Wrap Flesh (2011)
Medium: Coloured chalk pastel on paper
Dimensions: 92 x 122 cm
Guide Price at exhibition: £3,000
Sale Price: Unsold (no bids)
Judges' Votes
David - Yes
Roy - Yes
Charlotte - Yes
Fiona Winning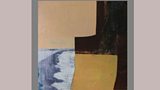 Age: 56
From: Sherbourne, Dorset
Title: Tide Turns (2008)
Medium: Acrylic on muslin on board
Dimensions: 61 x 61 cm
Guide Price at exhibition: £1,400
Sale Price: Unsold (no bids)
Judges' Votes
David - Yes
Roy - Yes
Charlotte - Yes
Credits
| Role | Contributor |
| --- | --- |
| Executive Producer | Damon Pattison |
| Series Producer | Alison Kreps |