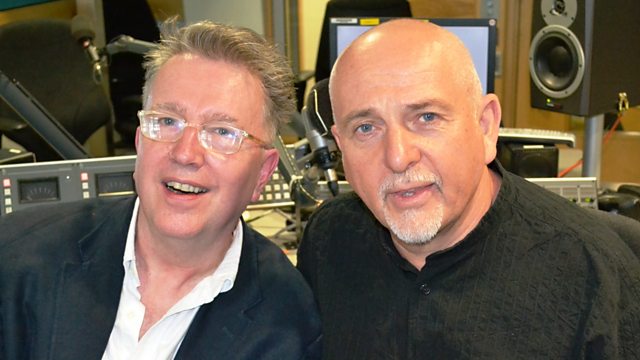 21/07/2012
Tom chats to Peter Gabriel about his career to date and the 30th anniversary of the WOMAD festival, which takes place next weekend.
Peter has had an illustrious career. He was the original frontman with seminal prog rockers Genesis, who he left in 1975. Between 1977 and 1982 he released 4 albums, all self-titled. However it was the release of his So album in 1986, three years in the making, that really broke him into the mainstream. He has since released two further studio albums and made music for film soundtracks and projects including the Millenium Dome.
He has had a long term interest in world music, and in 1980 was a co-founder of WOMAD, the aim of which is to celebrate the world's many forms of music, arts and dance. In 1982 they put on their first festival and they have staged festivals in the UK each year, with some other locations. This year's festival is celebrating their 30th anniversary.
Last on