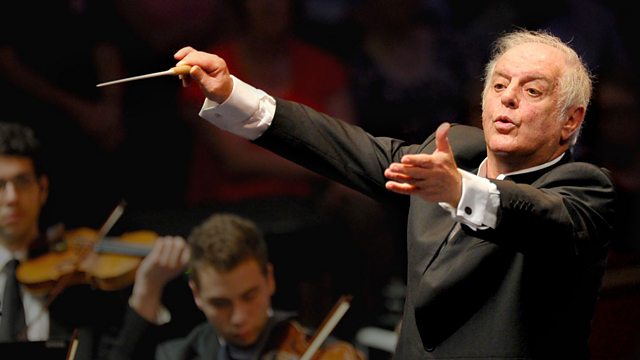 Prom 18: Beethoven's Symphony No 9
Live from the Royal Albert Hall, London
Presented by Tom Service
As the Olympic Games open in London, Daniel Barenboim and the West-Eastern Divan Orchestra reach the climax of their Beethoven Cycle with the iconic Ninth Symphony - a hymn to universal brotherhood.
An impressive team of soloists joins the orchestra and the National Youth Choir of Great Britain to project the finale's epic vision of hope, reconciliation and triumph. A fitting way to mark this historic day.
Beethoven: Symphony No. 9 in D minor, 'Choral'
Anna Samuil (soprano)
Waltraud Meier (mezzo-soprano)
Michael König (tenor)
René Pape (bass)
National Youth Choir of Great Britain
West-Eastern Divan Orchestra
Daniel Barenboim (conductor)
This concert will be repeated on Wednesday 1st August at 2pm.
Last on