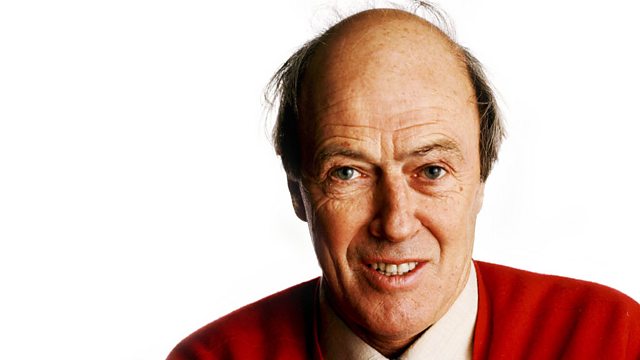 Roald Dahl
Listen in pop-out player
The New Elizabethans: Roald Dahl. To mark the Diamond Jubilee, James Naughtie examines the lives and impact of the men and women who have given the second Elizabethan age its character.
James Naughtie explores the life Roald Dahl who put his huge success down to conspiring with children against adults in his stories and sharing a child's sense of humour. 'It takes an adult who can still think as a child' he said. 'Children are only half civilised. They are tougher, coarser and they laugh at things that make us squirm.'
For three decades, starting with 'James and the Giant Peach' in 1961, Dahl was producing stories for children fizzing with invented language, rude jokes and bad ends for bad adults. He was passionate about drawing in reluctant young readers. 'It's very worthwhile encouraging children to read,' he said. ' The most important thing I can teach them is not to be daunted by books.'
The New Elizabethans have been chosen by a panel of leading historians, chaired by Lord (Tony) hall, Chief Executive of London's Royal Opera House. The panellists were Dominic Sandbrook, Bamber Gascoigne, Sally Alexander, Jonathan Agar, Maria Misra and Sir Max Hastings. They were asked to choose: 'Men and women whose actions during the reign of Elizabeth II have had a significant impact on lives in these islands and given the age its character, for better or worse.'
Producer: Kate Howells.
Last on