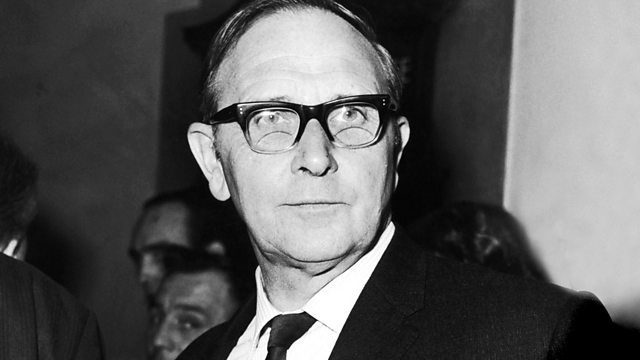 Jack Jones
Listen in pop-out player
The New Elizabethans: Jack Jones. James Naughtie on the trade union leader who as general secretary of the Transport and General Workers' Union in the 1970's, exercised more power over government economic policy than any other trades union leader in British history.
Jones fought to maintain the power of the shop steward, and his resistance to sanctions on strike action led to the downfall of Harold Wilson's government in 1970. Jones was instrumental in the "Social Contract" between the Labour party and the unions, and successfully campaigned for higher pensions, better health and safety legislation and the establishment of the conciliation service ACAS. But Jones' refusal to deviate from union power led to the "Winter of Discontent" in 1977 and the inevitable public backlash which saw Margaret Thatcher and the Conservatives sweep to power in 1979.
The New Elizabethans have been chosen by a panel of leading historians, chaired by Lord (Tony) Hall, Chief Executive of London's Royal Opera House. The panellists were Dominic Sandbrook, Bamber Gascoigne, Sally Alexander, Jonathan Agar, Maria Misra and Sir Max Hastings.
They were asked to choose: "Men and women whose actions during the reign of Elizabeth II have had a significant impact on lives in these islands and/or given the age its character, for better or worse."
Producer: Alison Hughes.
Last on