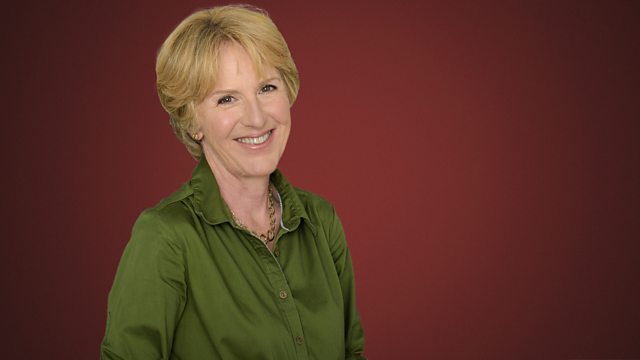 23/07/2012
Susan Sharpe presents a concert of Martinu, Bartok and Dvorak with the Prague Radio Symphony Orchestra conducted by Jirí Stárek.
12:31 AM
Martinu, Bohuslav [1890-1959]
Memorial to Lidice, H. 296
Prague Radio Symphony Orchestra, Jirí Stárek (conductor)
12:41 AM
Bartok, Bela [1881-1945]
Concerto for piano and orchestra no. 3 (Sz.119)
Alexandra Papastefanou (piano)
1:07 AM
Dvorak, Antonin [1841-1904]
Symphony no. 6 (Op.60) in D major;
Prague Radio Symphony Orchestra, Jirí Stárek (conductor)
1:50 AM
Marson, John (1932-2007)
Waltzes and Promenades for 2 harps
Julia Shaw and Nora Bumanis (harps)
2:03 AM
Brahms, Johannes (1833-1897)
Trio for viola, cello and piano (Op.114) in A minor
Maxim Rysanov (viola), Ekaterina Apekisheva (piano), Kristina Blaumane (cello)
2:31 AM
Strauss, Johann Jr. (1825-1899)
Annina (polka mazurka) (Op.415); Wein, Weib und Gesang (waltz) (Op.333); Sans-Souci (quadrille) (Op.63); Durch's Telephon (polka) (Op.439)
ORF Symphony Orchestra, Peter Guth (conductor)
2:54 AM
Franck, César (1822-1890)
Piano Quintet in F minor, Op.34
Imre Rohmann (piano), Bartók Quartet
3:28 AM
Buffardin, Pierre-Gabriel (c.1690-1768)
Flute Concerto in E minor
Ernst-Burghard Hilse (flute), Akademie für Alte Musik Berlin, Stephan Mai (director)
3:41 AM
Rosenmuller, Johann (c 1619-1684)
De profundis - Psalm 129 (130)
Johanna Koslowsky (soprano), David Cordier (countertenor), Gerd Türk (tenor), Stephan Schreckenberger (bass), Carsten Lohff (organ), Cantus Köln, Konrad Junghänel (conductor/lute)
3:53 AM
Haydn, Joseph (1732-1809)
Sonata for piano (H.16.34) in E minor
Niklas Sivelöv (piano)
4:06 AM
Mozart, Wolfgang Amadeus (1756-1791)
Adagio and rondo for glass harmonica, flute, oboe, vla & vcl (K.617) in C minor trans. Joseph Petric for accordion and string quartet
Joseph Petric (accordion), Moshe Hammer & Marie Bérard (violins), Douglas Perry (viola), David Hetherington (cello)
4:17 AM
Vivaldi, Antonio (1678-1741)
Concerto for cello and orchestra in E minor, RV.409
Maris Villeruss (cello), Latvian Philharmonic Chamber Orchestra, Tovijs Lifsics (conductor)
4:31 AM
Schubert, Franz (1797-1828)
Rosamunde - Ballet Music (D.797)
Oslo Philharmonic Orchestra, Heinz Holliger (conductor)
4:38 AM
Förster, Kaspar Jr (1616-1673)
Dialogus a 5 'Quid faciam misera?'
Olga Pasiecznik & Marta Boberska (sopranos), Dirk Snellings (bass), Il Tempo Baroque Ensemble, Agata Sapiecha (violin & director)
4:46 AM
Warlock, Peter (1894-1930)
Serenade for Strings (1921-22)
Manitoba Chamber Orchestra, Roy Goodman (conductor)
4:53 AM
Delius, Frederick (1862-1934) arr. Thomas Beecham
The Walk to the Paradise Garden (from 'A Village Romeo and Juliet')
BBC Concert Orchestra, Barry Wordsworth (conductor)
5:04 AM
Jongen, Joseph (1873-1953)
Allegro appassionato (Op.95, No.2) from 2 pieces for Piano Trio
Grumiaux Trio
5:12 AM
Debussy, Claude (1862-1918)
Images I
Roger Woodward (piano)
5:27 AM
Mendelssohn, Felix (1809-1847)
Three Psalms (Op.78)
Chamber Choir AVE, Andraz Hauptman (conductor)
5:48 AM
Haydn, Joseph (1732-1809)
Symphony No.6 in D major (H.1.6) 'Le Matin'
Swedish Radio Symphony Orchestra, Esa-Pekka Salonen (conductor)
6:09 AM
Bach, Johann Sebastian (1685-1750)
Keyboard Concerto No.2 in E major (BWV.1053)
Angela Hewitt (piano), CBC Vancouver Orchestra, Mario Bernardi (conductor).
Last on