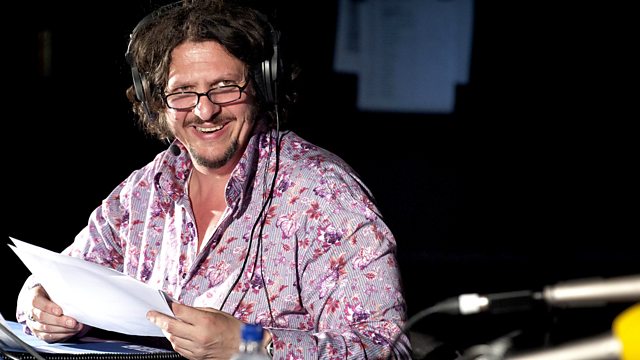 Jay Rayner presents episode four in the series of BBC Radio 4's food panel show. Each week the programme travels around the country to visit interesting culinary locations, and answer questions from local food-loving people.
Recorded in front of a live audience, The Kitchen Cabinet is aimed at anyone who cooks at home, not just the experts.
In this programme The Kitchen Cabinet is in Newcastle to tie in with the Eat! Newcastle-Gateshead festival. The team takes questions on ingredients and food traditions in the North East.
This week the panel features: Rachel McCormack, the Glaswegian cook who is also an expert on Catalan cooking; Thomasina Miers, the 2005 Masterchef winner and co-founder of Mexican street-food chain Wahaca; Henry Dimbleby, cook, writer, and co-founder of Leon restaurants; and food scientist Peter Barham, who is a consultant for Heston Blumenthal and Noma in Copenhagen (which some consider to be the best restaurant in the world).
The show is witty, fast-moving, and irreverent, but packed full of information that may well change the way you think about cooking.
Food Consultant: Anna Colquhoun.
Produced by Robert Abel and Darby Dorras
A Somethin' Else Production for BBC Radio 4.
Last on