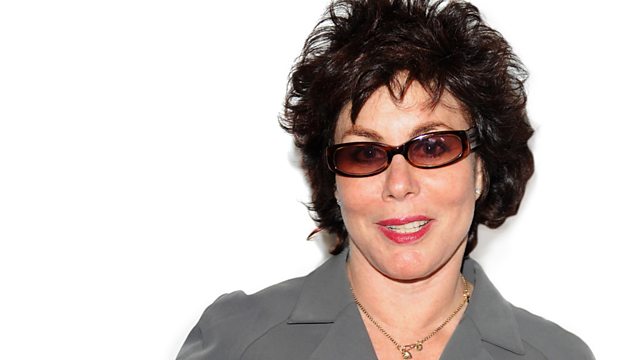 Ruby Wax interviewed; The Lorax reviewed
Listen in pop-out player
With Mark Lawson.
Mark reports on the latest work to be created for the vast Turbine Hall at Tate Modern. This year Tino Sehgal is the artist who has taken on the challenge.
Ruby Wax is aiming to tackle the workplace stigma of mental illness in a new Channel 4 documentary, Ruby's Mad Confessions. In it she encourages three high flyers to reveal a mental health condition to their colleagues. She explains the importance of speaking up about mental health at work.
Danny DeVito and Zac Efron are among the stars providing the voices in The Lorax, the latest Dr Seuss book to be adapted for the big screen. The plot revolves around a young boy's quest to find the last real tree, after the environment has been destroyed to satisfy consumer demand. Children's writer Meg Rosoff reviews.
With a wealth of Olympic-themed television in the offing, sports writer Alyson Rudd reviews three of the week's highlights - a special edition of Absolutely Fabulous; Bert and Dickie, starring Matt Smith in a tale of two British rowers in the 1948 Games; and Mike Leigh's short film A Running Jump.
Producer Stephen Hughes.
Last on