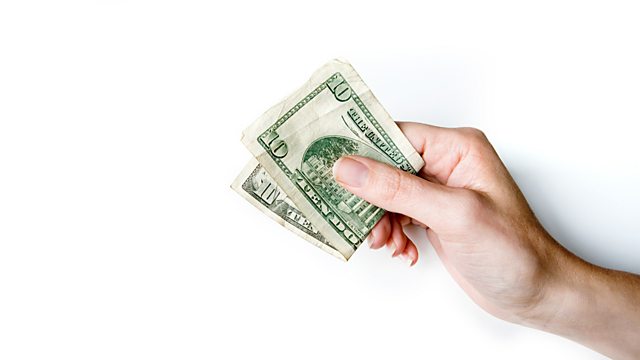 Written by Steve Boggan.
Hot Springs, Arkansas offers the weary traveller a hot bath - but he soon finds himself out of his depth. Meanwhile the ten dollar bill is offered in payment at a bar with a vibrant music scene.
Having been asked by a newspaper editor, several years ago, to pursue a ten pound note through a series of transactions in Britain , Steve Boggan decides to undertake something more ambitious - to spend 30 days following the same ten dollar bill across America. What might appear to be a whimsical conceit becomes a surprisingly poignant and often funny foray into the heartland of the ordinary. Surrendering himself to the decisions of others and their daily purchases proves to be a strangely cathartic experience which also opens his eyes to a world of serendipity and unexpected kindness.
Music by Crash Meadows: an Arkansas local band who welcomed the author in Hot Springs.
Read By Ian Redford
Abridged and produced By Jill Waters
A Waters Company production for BBC Radio 4.
Last on