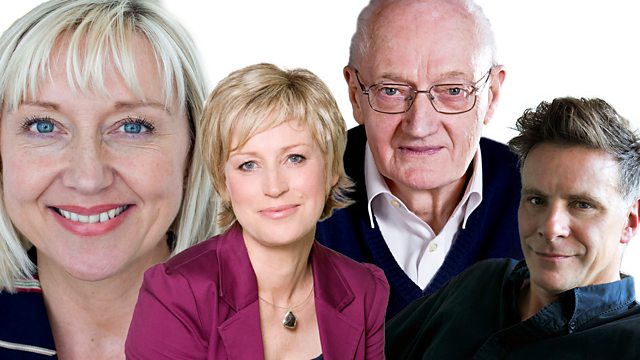 22/07/2012
This Sunday morning Cathy's special guest is Dr Jim Swire. His later life has been defined by the death of his daughter Flora in the Lockerbie bombing, but this morning Cathy also discovers Jim's deep love of the Isle of Skye where he grew up, as well as his connection with one of Scotland's greatest heroines.
30 years working in aid and development work in Africa has given author Chris McIvor a particular take on the way the continent has changed. He joins Cathy to talk about his latest book 'In The Old Chief's Country', a snapshot from the 1980s, back when Zimbabwe was seen as a model country for other to follow.
For all the athletes competing at the London Olympics, there have been years of training, sacrifice, intense hard work. But there's another challenge facing Muslim athletes at the Games: the Olympics coincide with the month of Ramadan, the traditional period of Muslim fasting. Professor Mona Siddiqui will be joining Cathy to explain the impact on all Muslims of Ramadan.
Ultra-Orthodox Jews in Israel have always been exempted from military service, but that may be about to change. Journalist Phoebe Greenwood will be explaining why this is such a controversial issue.
The story of a crofter from South Uist, who chose not to talk for 50 years and wove intricate items from grass and leaves is being told in a new play which is touring Scotland. 'Angus - Weaver of Grasses' dramatizes the life of Angus Macphee. Cathy is joined by Joyce Laing, an art therapist who's collected Angus's work, and Bob Frith, the artistic director of the theatre company who're touring the play.
Last on
The Listening Project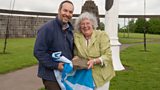 Derek Alexander, head of Archaeology for The National Trust of <?xml:namespace prefix = o ns = "urn:schemas-microsoft-com:office:office" />
Scotland, and Anne Ellis at the site of Bannockburn, holding the borestone featured in our special report on the programme today.