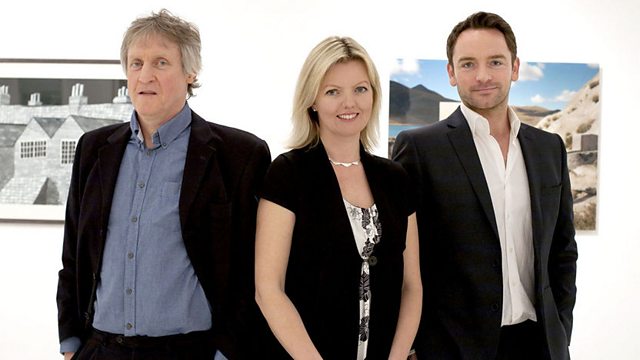 Kirsty is a 40-year-old mum of four from Norfolk. Originally a freelance illustrator, when work dried up, she devoted herself to raising her four kids. Ten years later, Kirsty's creative juices are flowing again. But because she needs to earn money to supplement the household income, she's given herself just a year to turn her art into a profession.
Chris from Lancashire is a 54-year-old married father of two, who's an art student and part-time art restorer. Until very recently, Chris had a big secret, but now he's about to stand up before three very critical judges and lay himself bare, literally, with his oil on canvas piece entitled 'Guilt'.
51-year-old Kevin is an amateur sculptor from Norwich. Kevin works full time maintaining nature reserves, but his real passions are travel and art. He's come to the Hanging Committee hoping to raise some cash for a trip to Ethiopia. Will his driftwood sculpture earn him a ticket into the exhibition?
Last on
Kevin Lee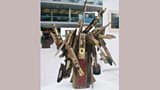 Age: 51
From: Norwich
Title: Fetish Totem (2011)
Medium: Beach-found driftwood
Dimensions: 112 x 80 x 40 cm
Guide Price at exhibition: £1,500
Sale Price: Unsold (no bids)
Judges' Votes
David - No
Roy - Yes
Charlotte - Yes
Kirsty O'Leary-Leeson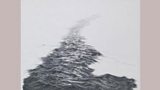 Age: 40
From: Plumstead, Norfolk
Title: All At Sea (2011)
Medium: Wood, gesso, pencil
Dimensions: 27 x 34 cm
Guide Price at exhibition: £750
Sale Price: £850 (3 bids)
Judges' Votes
David - Yes
Roy - Yes
Charlotte - Yes
Credits
| Role | Contributor |
| --- | --- |
| Executive Producer | Damon Pattison |
| Executive Producer | Damon Pattison |
| Series Producer | Alison Kreps |
| Series Producer | Alison Kreps |