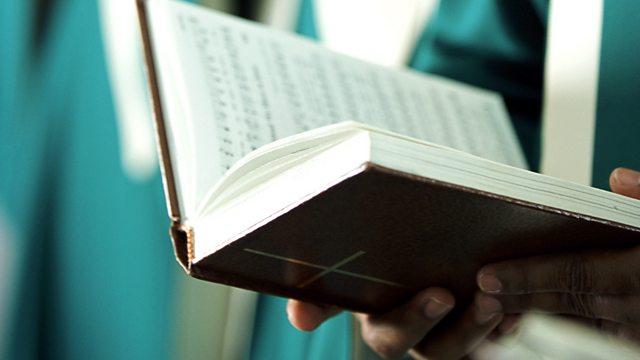 18/07/2012
For live and listen again please follow the Daily Service title link at the top of this page
A space for spiritual reflection with a bible reading, prayer and a range of Christian music.
Theme: Rest and refreshment
Led by the Rev Sharon Grenham Toze.
Be still for the presence of the Lord (Be still)
John 14:27-end
O rest in the Lord (Mendelssohn)
Saviour Again To Your Dear Name We Raise (Ellers)
With the Choristers of Blackburn Cathedral
Director of Music: Samuel Hudson.
Organist: James Davy.
This morning the service comes live from Emmanuel Church Didsbury, the home of the Daily Service.
Last on