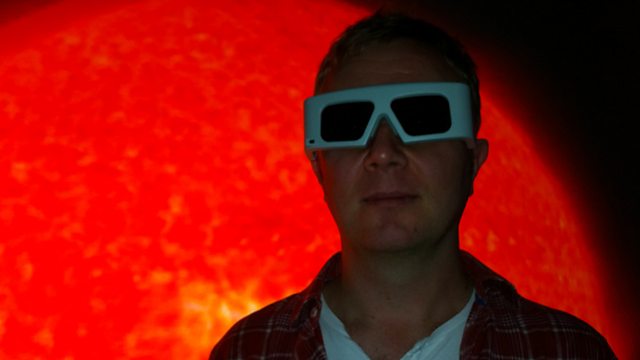 17/07/2012
Adam Walton previews Wales' biggest celebration of all things scientific, the 2012 Wrexham Science Festival.
Last on
Wrexham Science Festival 2012
This week Adam Walton previews this year's Wrexham Science Festival with a small selection of the many events at this annual event which is centred around Glyndwr University.
He talks to consultant cognitive scientist from Cardiff, Derek Smith about his workshop called "The Surprisingly Difficult Science Of Beautiful Paintings" that will explain how our visual system makes sense of pictures and other works of art.
"Science, Theology & Wonder" is the subject of the talk, supported by Cytûn, at the Festival being given by Dr Ruth Bancewisz of the Faraday Institute for Science and Religion at  University of Cambridge, which explores the role of the Christian church in the history of science.
Adam also chats to Steve Summers of the Noisy Toys workshop, who will be bringing lots of technical "junk" along to Wrexham which can be used to teach the principles of vibrations and sound waves. And Vic Grout, Glyndwr University's Head of Computing outlines his vision for the "Internet of Things" - a future where everything, including us, could be connected to a much broader version of the internet than we use today.
Science Cafe's Alan Daulby meets Dr David Skydmore who will be explaining "epigenetics" and ecological development.
The full programme of events at Wrexham Science Festival can be found here 
Links
The Faraday Institute Of Science & Religion