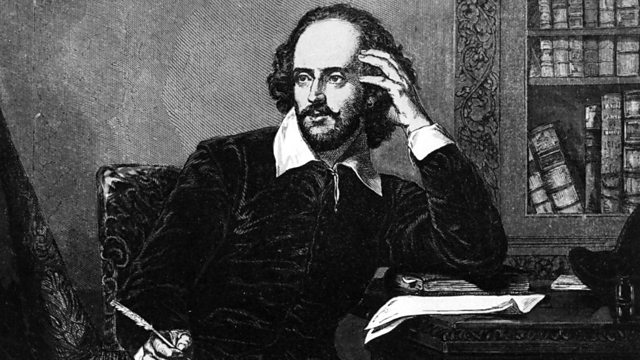 Jeremy Irons on the Henrys
In Henry IV and Henry V, Jeremy Irons (who is playing Henry IV in the new BBC films) uncovers the extraordinary appeal of Shakespeare's History Plays. He unravels the differences between the real history and the drama that Shakespeare creates. He discovers what William's sources were - and how he distorts them! And he invites us behind the scenes at the filming of some of the most important scenes in the new films of all of these plays.
The History plays were the big hits of the 1590s because they allowed the ordinary men and women of Elizabethan England the chance to talk and think about power and politics without being controlled by the church or the state. In these plays Shakespeare appears to be writing heroic and patriotic propaganda - but as soon as you look at them in more detail, you discover that he was also undermining all those values at the same time. With detailed coverage of the filming of these plays by Richard Eyre and Thea Sharrock for the BBC and with clips from these new films as well as other iconic versions from Laurence Olivier and Kenneth Branagh, Jeremy uncovers the truth behind the version of history that Shakespeare was telling and even uncovers the very sources that inspired him to write some of the most famous speeches he ever composed. He travels to the true locations described in the plays but also to Shakespeare's Globe to see how these extraordinarily ambitious plays were performed in Shakespeare's time.
As Jeremy himself visits the battlefield at Agincourt in Northern France, which is the climax of these history plays, the truth emerges that Shakespeare's view of History was rather more subversive and less patriotic than some of his most ardent admirers often think.
Last on
Credits
| Role | Contributor |
| --- | --- |
| Presenter | Jeremy Irons |