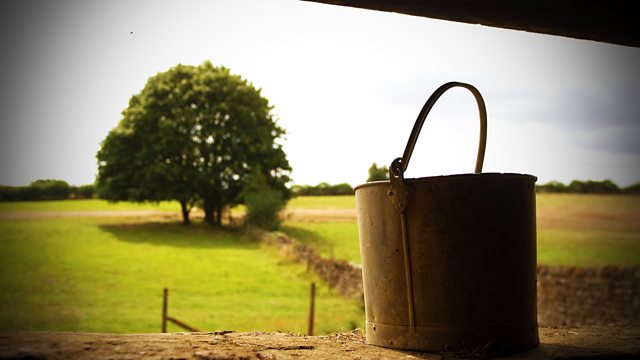 20/07/2012
Eddie and Joe install Ruairi's dog at Home Farm, and have visions of prestige photos in Borsetshire Life. On their way home, a wild boar comes careering out of the woods and then run smack into it. At first they're gutted they've killed the Beast of Ambridge, but then Eddie has a plan.
Hayley talks to Jennifer about Phoebe's delayed return to Ambridge. She's having trouble getting hold of Kate. But Jennifer's distracted. They go into the garden to inspect Ruairi's stone dog. Jennifer's dismayed at the thought of staring out at it every day. She blames Lilian. Hayley thinks it's rather good. She reassures Jennifer that Ruairi will probably tire of it in time.
Brian cryptically tells Adam that he wants to speak to him about 'the future'. Adam chats to David and thanks him warmly for his efforts since the attack. He won't forget what David did for him.
When they meet, Brian tells Adam one of the feed suppliers for the new dairy has pulled out. He wants Home Farm to be the replacement supplier from the autumn. Adam flares up, accusing Brian and Debbie of a land grab, and telling Brian to forget it. But Brian says they're doing it with or without Adam's support.
Last on