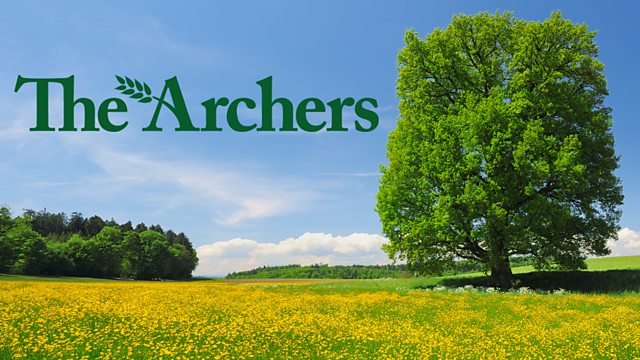 19/07/2012
Ruairi's keen to earn money weeding. Lilian's intrigued. When Ruairi declares he's saving up for one of Eddie's dog statues, of which Jennifer thoroughly disapproves, Lilian's happy to support him. She doubles the money she's promised him and adds a bonus. She recommends that the dog be put on a plinth in Jennifer's garden. Delighted Ruairi goes to phone Eddie. Mischievous Lilian comments to Peggy that she'd give anything to be there when the dog is installed at Home Farm.
Susan and Emma are discussing the community games teams when Tracy interrupts them with the news that Keith's been arrested. Susan thinks it's terrible, but Emma's more circumspect. When she expresses doubts as to Keith's innocence, it dawns on Tracy that it was Emma who tipped off the police. Tracy can't believe Emma saw him at the farm. Emma's adamant she's right.
Distraught Susan is torn between loyalty to her daughter and her sister. She tries to encourage Emma to admit she might be wrong, but Emma won't back down. Tracy tells them that Keith's been released on bail. She accuses Emma of stitching up her own family. Emma protests that Keith is weak, and as bad as Clive. When Tracy bites back, Emma asks her to leave.
Last on