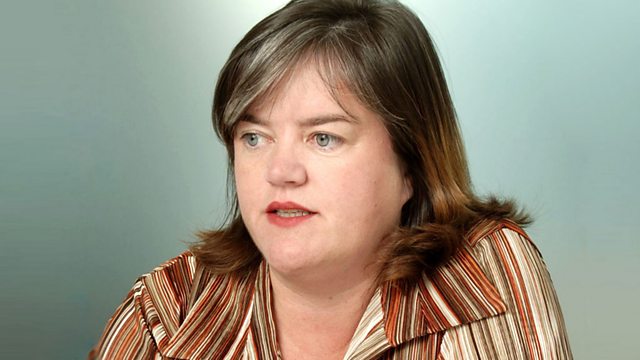 18/07/2012
Morning news and current affairs, presented by John Humphries and Sarah Montague. Including:
0733
Former Olympic security co-ordinator Tarique Ghaffur shares his thoughts on the G4S security fiasco.
0743
A copy of the Complete Works of William Shakespeare which the inmates of South Africa's notorious apartheid-era Robben Island prison read clandestinely and which became known as the "Robben Island Bible" is one of the prize exhibits in a major exhibition at the British Museum called Shakespeare: Staging the World. Mike Wooldridge reports.
0751
The government is launching a new initiative today in the hope of injecting some growth into the economy, by putting up £50bn in guarantees for projects that are in the national interest, and that are within 12 months of starting. Economics editor Stephanie Flanders has more details, and Chief Secretary to the Treasury Danny Alexander explains how the scheme will work.
0810
Winifred Robinson reports on what constitutes "a troubled family", and Louise Casey, head of Troubled Families Policy, shares her thoughts on what the government can do to solve the problem of abuse and violence which is passed on "from generation to generation", according to a report.
Last on
So you think you know the Today programme?