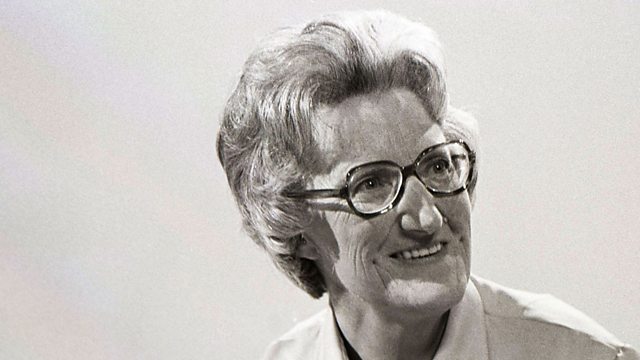 Cicely Saunders
Listen in pop-out player
The New Elizabethans: Dame Cicely Saunders, the founder of the modern hospice movement who revolutionised palliative care and helped people to die with dignity, free from fear and pain.
Cicely Saunders was inspired to build St Christopher's Hospice in south London by two Polish patients with whom she developed very close friendships. She raised the money through charitable donations and the doors opened in 1967. By the time of her death at St Christopher's in 2005, there was a network of modern hospices across the world and 50,000 health professionals had been trained in end of life care by St Christopher's, reaching over 120 countries.
Her thesis was simple. "You matter because you are you, and you matter until the last moment of your life. We will do all we can to help you, not only to die peacefully, but to live until you die."
The New Elizabethans have been chosen by a panel of leading historians, chaired by Lord (Tony) Hall, Chief Executive of London's Royal Opera House. The panellists were Dominic Sandbrook, Bamber Gascoigne, Sally Alexander, Jonathan Agar, Maria Misra and Sir Max Hastings.
They were asked to choose: "Men and women whose actions during the reign of Elizabeth II have had a significant impact on lives in these islands and/or given the age its character, for better or worse."
Producer: Clare Walker.
Last on