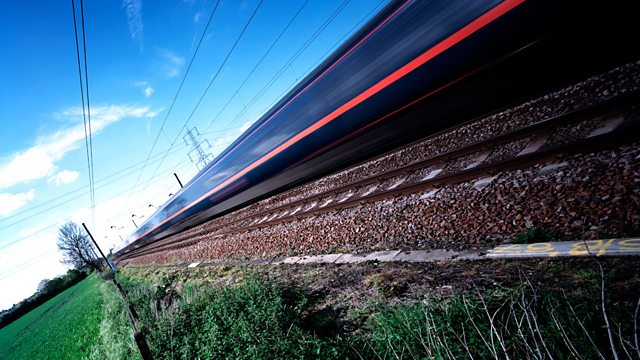 Call You and Yours: The Railways
Listen in pop-out player
The Prime Minister David Cameron has called it the "biggest modernisation of our railways since the Victorian era". On Call You & Yours we ask who will benefit most from the £9.4bn Government package of investment in the railways in England and Wales?
It includes £4.2bn of new schemes for re-opening dormant railway lines and electrification as well as upgrades to stations and tracks to create more capacity. While this should be good news for Britain's railways there is concern around the balance of the cost burden on taxpayer and farepayer.
So is now the time to be planning ahead?
Are you happy to pay more for your train tickets if it means an improved rail network in the long term? Do you think a better balance should be struck between the taxpayer and the farepayer in paying for the railway?
03700 100 444 is the phone number to call.
You can send an e-mail via the Radio 4 website or text us on 84844. Leave a message, name and number and we may well call you back.
And you can tweet @BBCRadio4 during the programme, using the hashtag #youandyours.
Presented by Julian Worricker
Produced by Maire Devine.
Last on